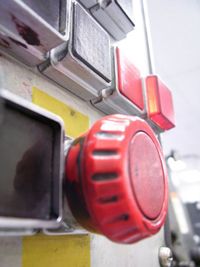 We utilize the most current technology in our industry. Our state-of-the-art equipment allows us to provide our clients with high-quality products on time and on budget
We realize that most people could care less about what model of press or copy machine we use, so long as they receive what they ordered. Still, we can't help being proud of our toys. Once you see how great they make you look, we hope you'll be proud of them, too.
Design
Copying
Canon ImagePRESS C7000VP

LCI Graphics is proud to offer full color, offset quality, digital printing on our new Canon imagePRESS C7000VP Digital Production Press. Some of the benefits are low volume, high quality 4 color printing. Standard 24-48 hour production with same day service available. Full bleed 11x17. Prints on coated, uncoated and textured stocks with inline finishing, collating, folding and stitching.
Printing
Finishing
Morgana Digital AutoCreaser 33

The AutoCreaser 33™ uses a heavy duty creasing die and matrix to give unmatched quality on a wide variety of material, particularly if the grain is running in the wrong direction or where cracking occurs on the substrate caused by the printing system.