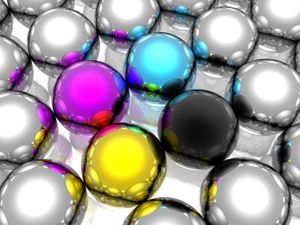 We love what we do.
There is no greater satisfaction than delivering a finished product that helps our client reach their goals and objectives.
Our Mission And Promise To You
Our mission is to exceed client expectations by providing the highest-quality product possible in a timely manner. We create long-lasting, prosperous relationships with our client partners in order to help them reach their goals and objectives.
We are a family owned business and understand that service is the key to our successful relationships with our customers. We believe we are successful because we listen to what our customers need to keep one step ahead in business.
At LCI Graphics, we know that no matter how big or small your printing project, what's most important is the end result. We work together as a team to ensure that you make the best impression with your finished product. Throughout the printing process, quality is foremost in our minds.
Guiding Principles
Our roots are that of an inplant reprographics and engineering service printer. Funny how times have changed. While still service the engineering field, LCI Graphics has invested in technology throughout the years. Our many print engines, both black and white and color, allow us to service our clients in these ever demanding times.
For more than 25 years, LCI Graphics has been servicing the Greater New York Metropolitan Area. We have dedicated our efforts to promoting the value or our services to the print buyers of our area. We do this by finding ways to solve common problems faced by print buyers and to develop relationships and services designed to make your job easier.
We're proud of the strong roots we've built in our community. We pride ourselves on being a complete source for all of your business communications needs and have always been on the leading edge of technology. We understand that an investment in technology can actually save money by improving efficiencies.
We will continue to evolve as a diversely skilled, fast-moving team of professionals ready to learn from each other and meet whatever challenges our clients may face. This cutting-edge Web site is designed to make it easier for our clients to request estimates, place orders, check proofs, or transfer files online. We hope you find it as helpful as we do.